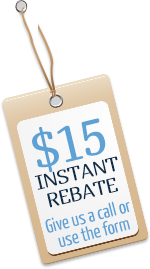 Carpet Cleaning in Jersey City
UCM Cleaning Services are a leading carpet cleaning service provider and offer services that set us apart from the ilk. With experienced staff and a dedication that differentiates us from the rest, we deliver shining carpets every time you hire New York Carpet Cleaning to clean them.
Our success lies in sheer hard work. We work with complete integrity and professionalism, offering you advice on maintaining carpets for longer time in the bargain.
Jersey City cleaning services include residential carpet cleaning as well as commercial spaces, upholstery cleaning, furniture cleaning, rug cleaning and air duct cleaning. You will get relief from all your cleaning problems under one roof with us. Our cleaning services are affordable and economical. UCM Cleaning Services work hard and diligently to make your carpets as fresh as new.
Carpets and Pet Urine
Clean carpets ensure to good health. Very often, you find that carpets reek of pet urine and it is difficult to get rid of the smell. Even if you do clean the carpet quickly, the stench sometimes comes back on hot summer days. Such cases thus require professional expertise and efficiency that we at UCM Cleaning Services get for you.
Professional carpet cleaners like us clean such areas and ensure that there is no residue left. The top layers of carpet are cleaned with regular cleaning product so that almost all the urine in top layers comes out. For urine that sinks to layers beneath, a special cleaning solution is used to wash it and ensure that there is no residue left. This special solution contains an enzyme that degrades urine and ensures that your carpets are left with a fresh odor.
Besides offering services for such cases, UCM Cleaning Services also offer carpet cleaning services for regular stains, dirt patches or worn out carpets. We are the IT service providers when it comes to carpet cleaning. Contact UCM Cleaning Services at 917-765-8285 now.