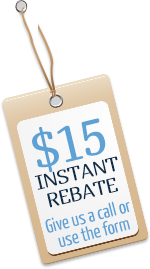 Carpet Cleaning in Long Beach
UCM Cleaning Services is the best team to turn to when New York homes are being victims of a tricky weather. We are aware of the moist weather that Long Beach, NY experience in certain times of the year so we are already prepared for that. We have designed our services specifically for residential homes in Long Beach, NY.
UCM Cleaning Services is not just about cleaning carpets. We also provide different services that residential homes need in order to make their homes clean and safe.
Long Beach Carpet Cleaning Services
Here are some of the services that UCM Cleaning Services offers in Long Beach, NY:
Upholstery cleaning - Dust are not just contained in one area and UCM Cleaning Services knows it can accumulate on upholsteries, vacuuming itself just can't get all of it. We know the right way of cleaning upholstery without damaging it.
Pet odor removal - pets are lovely and almost every household has at least one. Even if pets are great to have at home, the odor they leave are definitely hard to ignore. UCM Cleaning Services ensures that carpets are safe from them by giving them the right treatment and taking out the odor that pets leave on them.
Moreover, here are some samples of the services that UCM Cleaning Services offers with regards to carpets:
Oriental Carpet Cleaning - oriental carpets are probably one of the most difficult types of carpets to clean. Its patterns are intricate and no one wants to mess up with that. We knows how to clean this type of rug without destroying the pattern. It has studied Oriental rug cleaning for years and it is not experienced with the kind of method used for this type of rug.
Dry Carpet Cleaning - if steaming is not preferred, and then we also has the dry carpet cleaning service. It does not undergo the traditional way of steaming and it is faster to clean it this way.
Furniture Cleaning - dusts can accumulate on furniture too, and so Carpet Cleaning New york provides this type of cleaning service as well. It has soft hand brush pre-scrub services on furniture so that the furniture would not be damaged. It also deodorizes furniture so that homes will smell clean.
UCM Cleaning Services knows the problem of every household in New York when it comes to cleaning so it ensures it answers the needs of every home when it comes to cleaning.
Call Carpet Cleaning New york at 516-619-7180 for more information.