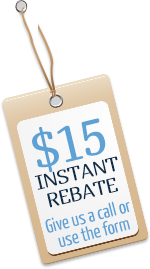 Carpet Cleaning in Yonkers
UCM Cleaning Services is a professional carpet cleaning service company that specializes in home carpet cleaning and commercial carpet cleaning of all types, and can keep your carpets in great shape.
we at Carpet Cleaning New York also a fully staffed residential cleaning service and can help you with all aspects of your cleaning needs.
Yonkers Carpet Cleaning services
In addition to standard carpet steam cleaning, we at UCM Cleaning Services also offer a specialized dry carpet cleaning service that is recommended for certain styles of carpeting and rugs that are too fragile for traditional steam cleaning. This dry carpet cleaning process is used for area rug cleaning and may be used for certain oriental carpet cleaning as well.
Area Rug Cleaning Service
The most important thing to remember with area rug cleaning is that these rugs need to be cleaned gently and should be done by a professional. Both area rugs and oriental carpeting require a different approach than normal carpet cleaning.
Many people make the mistake of treating an area rug like a regular carpet and can damage these rugs in the cleaning process. Some of these area rugs are more delicate than a normal carpet that is designed for higher traffic and as a result they require more care and attention to clean them. New York Carpet Cleaning has the experience and equipment to gently clean these specialty carpets and will leave them looking new when finished.
In addition to our years of experience in carpet cleaning, we at UCM Cleaning Services also offer other carpet upholstery cleaning services and can remove most stains as well. Many furniture manufacturers will recommend a professional cleaning to keep the upholstery on your furniture looking like the day you bought it. UCM Cleaning Services can do this furniture cleaning for you and can even combine this cleaning with a carpet steam cleaning appointment to save you time and money.
Call Carpet Cleaning New York now at 914-902-8888 for more information.