Upholstery Cleaning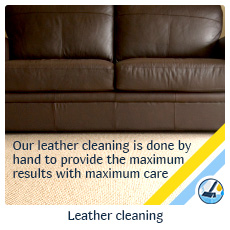 Kids, pets, and abrasive dust particles are especially harsh on upholstery fabrics. With so many different upholstering materials, from genuine leather to natural fibers, vinyl and polyesters, a professional cleaner should have a variety of cleaning methods and equipment available at their disposal.
New York Carpet Cleaning technicians will not only bring your dull and worn out upholstery back to life, we're also known to recommend appropriate cleaning and maintenance methods for in between cleans. As your total satisfaction is always at the center of our efforts, we will be glad to test a small area of your upholstery to be absolutely sure that you will be happy with the results and that no unexpected fabric damage or color loss will occur.
We complete every service with a protective treatment application which will add years to your furniture's life.
Mattress Cleaning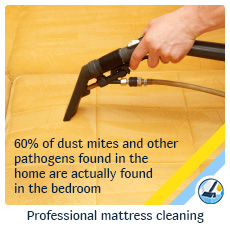 No matter who you are, no one can escape dust mites and bed begs and it is a known fact that mattresses and pillows provide the ideal concealed environment. Whether you suffer from asthma and allergies or not, sanitizing the bedroom and having your mattress cleaned will dramatically reduce the amount of harmful bacteria and mites which, in turn, will improve your quality of sleep. New York Carpet Cleaning's qualified technicians use the safest and most effective cleaning methods that penetrate deep into your mattress and pillows to extract dead skin flakes, dust, dust mites, bed bugs, bacteria, and more. Your bed is your safe place and we want to help you keep it that way.
More Upholstery Cleaning
We often treat a variety of upholstery fabrics which can also include dog beds, curtains and window treatments, ottomans, and even patio furniture, among others.
Call us today to see how we can help bring your upholstery back to new!