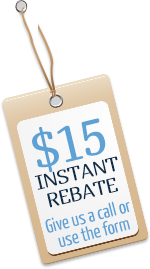 Carpet Cleaning
UCM Cleaning Services (AKA: New York Carpet Cleaning) is a professional carpet cleaning team with years of experience providing a wide range of cleaning solutions to all your residential and needs throughout New York, New Jersey and Connecticut metro areas.
Fully Licensed and Certified in NY
We employ well trained technicians who represent our full and unconditional commitment to providing you with the most efficient and affordable cleaning services possible to your exclusive satisfaction. Their expertise together with our equipment and commitment has made us a leading entity in the cleaning field.
Our strict control standards ensure that our cleaning services not only improve the physical appearance of your property, but also aide in increasing the air quality of your home or office through bacterial, dust, and dander removal.
High Tech Service At Low Prices
We make sure to keep up to date with the most advanced cleaning and maintenance technology and methods. Our technicians offer the following modern and affordable services:
Dry steam or hot-water treatment - Frees the dirt particles and suctioning them up as the cleaning solvent is applied.
Various shampoo applications - Gently flushing out even the most stubborn soil with soft, fresh and fragrant shampoos.
A combination of the previous two.
Foam cleaning using various types of foam - Makes it possible to vacuum out the dirt after the foam that has loosened it has dried.
Bonnet (special pad) cleaning - Used on special delicate carpets when shrinkage or color running could be a problem.
Use of absorbent dry compounds - Once again for use on delicate and special carpets to prevent over wetting, color loss and shrinkage.
Our residential and commercial expert cleaning services are available in most major urban areas throughout New York. Contact us at 917-765-8285 for a free estimate.
Special discounts are waiting for new clients so call New York Carpet Cleaning at 917-765-8285 today!
Often, we well recommend using our in-shop cleaning facilities for some of your more delicate and valuable area rugs, drapes and upholstery.
For other carpet & upholstery cleaning locations visit Upholstery Cleaning in Los Angeles Carpet Cleaning Washington DC & Carpet Cleaning New York.


New York City:
New Jersey:
Connecticut:
Long Island
New York State: